A virtual private network, VPN provides users with an extra layer of privacy, enables them to access foreign websites, and provides secure connections for transferring sensitive business information. While individuals typically use them, dedicated business VPNs can manage several user accounts, block specific types of content and keep your data safe from prying eyes.
However, most cybersecurity companies providing VPN services have, in India, shut down their physical servers after the Government of India's order to store consumers' personal data in case of cybercrimes. 
The CERT-In, under the Indian Department of Information Technology, has asked all the VPN service providers operating in the country to store users' information—names, email I.D.s, contact numbers, I.P. addresses, etc.—for five years.
Such a verdict has yet to go well for VPN service providers like Private Internet Access, NordVPN, IPVanish VPN, and VPN Unlimited, among others. They maintain that following the regulation as given by the government would breach the privacy cover provided to Indian consumers and thus decided to take a step back.
Nevertheless, VPN companies have assured their Indian consumers that the government's verdict will not affect their operations. After the data law came to power, the companies announced plans to introduce virtual servers in countries such as Singapore and London for Indian users to use its VPN service to secure cyberspace.
What is VPN?
VPNs are virtual private networks that encrypt all your data and mask your online activity from snooping third parties. When you check your email, chat with colleagues and browse websites, a VPN can help keep you anonymous.
What Does a VPN Do?
When you do about anything online, your computer connects to the server that hosts whatever website or service you use. The website can typically see specific data about you and your device, which is only ideal if you like your activity to be scrutinized. A VPN service connects you to a remote server before it links you to your favourite websites such that when a particular website checks to know your user information, it only "sees" the VPN and does not trace it back to you.
How To Use a VPN
The majority of today's VPNs are straightforward to use. Once an account is created with the provider, you must download the VPN app on your smartphone or computer. Once a user signs in to their account, they typically choose from a list of remote servers worldwide. Click on the one that appeals to you, and the system will automatically connect you. Once the user confirms that you're connected, you can use your device as you usually would if you didn't have your VPN. You can also disconnect or change your server from your app's home screen.
How Does a VPN Work?
VPNs work by routing your devices' complete internet connection via a private server rather than directly through your internet service provider. Because your data goes through this "tunnel," your personal information (like your personalized internet protocol, or I.P., address) does not show up to third parties. In most cases, they will only see the information related to the VPN's address.
The Best VPNs of November 2022
PIA VPN has advanced, state-of-the-art features to help boost your digital privacy and online freedom.
Core Benefits 
Hide/Change Your I.P. Address – PIA VPN enables you to hide your I.P. address and also change your virtual location. This helps one avoid being tracked by marketers and access blocked content on a restricted network like public Wi-Fi.
Conceal Your Internet Traffic – PIA VPN conceals your internet traffic data from your I.S.P. or a network administrator. This prevents your browsing data from being stored, collected, and sold by these third parties. It also helps you bypass restrictions like speed throttling and censorship.
 Extra Online Security – Though online hacking risks are rare with modern encryption and safety standards, threats still exist, and PIA VPN provides extra security against specific attacks.
Open-Source Transparency
P.I.A. is one of the top VPN providers offering 100% open-source VPN apps. P.I.A. client source code is publicly available

Open-sourced code decreases the risk of vulnerabilities.

Anyone can scrutinize or verify the code.
P.I.A.'s Advanced VPN Features
Secure Kill Switch
Firewall-based kill switch feature provides air-tight leak protection in case your VPN connection drops.
World-Class Protocols
P.I.A. uses trusted, open-source VPN protocols like OpenVPN and WireGuard® to keep your data safe.
Advanced Split Tunneling
Set app-level VPN split tunnelling on Android and desktop (desktop also features I.P. bypassing).
Reliable Automation Rules
One can configure automation rules to auto-connect or auto-disconnect on precise networks or network types.
Highly Customizable Settings
Users can use defaults or configure custom DNS settings, port forwarding, remote ports, proxies, and more.
Built-In Ad Blocking
Our "MACE" feature blocks trackers, ads and malicious sites at the DNS level on desktop and Android.
P.I.A.'s World-Class Server Network
Fast, reliable servers in 84 countries

Global network with a domestic focus in the U.S.

Network optimized for 10 Gbps and lightning-fast speeds

Unlimited bandwidth with no speed throttling ever
Access For All Your Devices
Get simultaneous access on up to 10 devices with only one subscription.
Get A Dedicated I.P.
Add your very own dedicated I.P. address and get a static, anonymous I.P. address only you can access.
See fewer CAPTCHAs

Avoid security warnings

Exclusive I.P. ownership
Comprehensive Digital Privacy
P.IA.'S pressing concern is privacy and anonymity. It is headquartered in Romania, a country known for upholding strong privacy laws. It is also outside the jurisdiction of the 5/9/14 Eyes Alliance. It doesn't share data with prying eyes, including I.S.P.s and government organizations. It has No-Logs Policy and doesn't keep any logs of your activity.
It Doesn't record your – 
I.P. address, 
Accessed websites, 
Browsing history, 
Session duration, 
Bandwidth usage, 
VPN server connections
Up to 7 Devices Secured. Simultaneously.
No matter which devices you have, CyberGhost VPN has an app for that. Protect your Windows, Mac, iOS, Android, Linux devices, gaming consoles, smart T.V.s, and routers. And you can secure up to 7 devices for the ultimate safeguard against any malicious threats.
It provides access to more than 30,000 servers across 78 countries. Even better, it's one of the cheapest VPNs on the market at INR 3,010 for a year. Other providers may offer more advanced features. P.I.A. is an ideal choice for a majority of small business users because it provides a perfect balance of pricing, features, and usability.
P.I.A. uses the gold standard AES-256 encryption and offers the new open-source WireGuard protocol. That translates to faster speeds with the same level of security.
For an extra INR 381 each month (billed annually), you can add on a dedicated I.P. address—a helpful feature if you're planning on using a VPN for business-related matters. Also, Windows users can avail of antivirus software by paying an additional INR 165.
With support for up to 10 simultaneous connections, a massive server network and positive user reviews across all devices, Private Internet Access is an excellent option for most users. 
Who should use it – Anyone looking for an affordable, multi-purpose VPN that gets the essentials right.
Affordable

Massive server network

Offers dedicated I.P. add-on

10 simultaneous connections

Some reported issues with customer service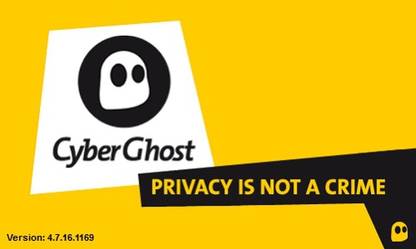 2.CyberGhost
CyberGhost is one of the best and most intuitive VPNs on the market. CyberGhost strikes an ideal balance of a robust feature set and an intuitive interface for users of all skill levels. These features include dedicated server locations for streaming and torrenting and privacy-focused NoSpy servers.
Like most leading VPNs, CyberGhost uses AES-256 encryption to protect data, and it is compatible with – Windows, Mac, Linux, iOS, Android and more. Without any add-ons, CyberGhost is slightly more expensive than P.I.A. at INR 3,360 for one year. However, you can save quite a bit with a multi-year plan if you plan on using your VPN for a long time.
CyberGhost offers a generous 45-day refund, so you can try out the system without committing.
Who Should Use It: Those looking for a VPN that allows them to work hard and play hard.
Dedicated I.P. add-on

45-day refund period

Affordable, especially with a multi-year plan

Easy to use

NoSpy servers cost extra

No split tunnelling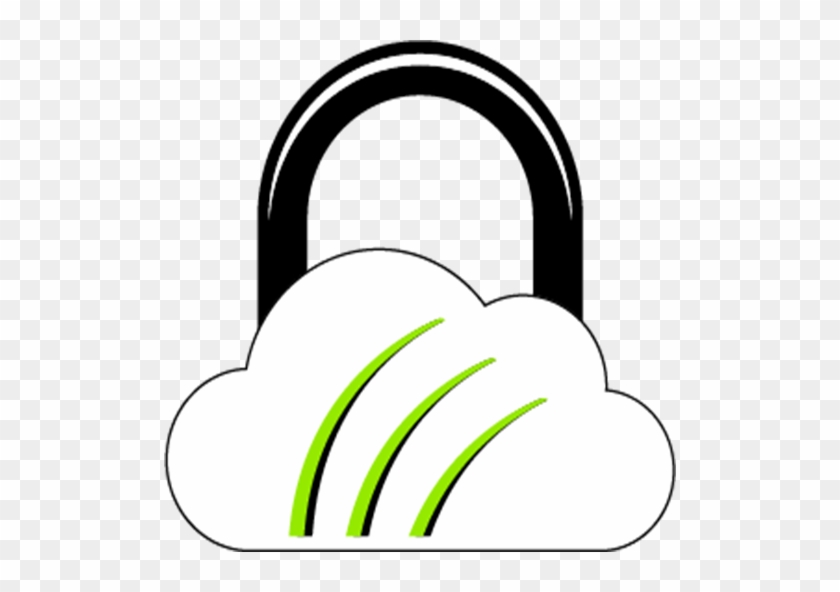 3.TorGuard VPN
TorGuard is a highly customizable VPN provider with many positive users singing praises. While its name may give a sense of familiarity, TorGuard has nothing to do with Tor – the free, open-source privacy software.
TorGuard offers several different privacy features and services; these are packaged into separate subscription categories based on how a user intends to use them:
An anonymous VPN plan

A business VPN plan

A streaming VPN plan

And a host of encrypted email services with their own varying subscription tiers
The basic tier grants unlimited bandwidth to eight simultaneously connected devices. TorGuard is compatible with macOS, Windows, Linux, iOS and Android devices. Platforms such as Kindle, Playstation, Xbox and Chromebook are compatible but must be set up manually.
For budding enterprises, from 12 to 30 devices, simultaneous connections, business plans are available between approximately INR 9,803 and INR 10,627 annually and come with at least one direct I.P. address, numerous email accounts and more.
Who Should Use It: Anyone comfortable with advanced, customizable VPN features.
Several plans for various uses, including a separate business tier

Very positive user reviews

Loads of features and customization

Confusing free trial policy

Short money-back guarantee

Limited server locations
4. NordVPN
NordVPN is a fast and secure VPN service with many unique features. It's one of the most secure VPNs out there, combining AES-256 encryption with an ad and malware blocker and double VPN services, aka multi-hop connections. If you want to bury your online presence, NordVPN provides the tools.
NordVPN's standard plan comes with a roughly INR 6,873 to INR 8,875 price tag per two years, which is reasonable considering its range of features, allowance for six simultaneously connected devices and access to more than 5,000 servers located in over 55 countries.
NordVPN has a robust set of add-ons to your VPN plan, including NordLocker, a file encryption service; NordPass, a password manager; and, most importantly, a dedicated I.P. address.
It is recommended to skip the non-VPN bells and whistles at check out but go for the dedicated I.P. address, which is an extra approximately INR 11,766 for the first two years.
Should you need it, NordVPN also offers a Team subscription for small businesses, though its pricing is opaque.
Who Should Use It: Those who have a flexible VPN budget but do want value in return
Built-in malware and ad blocker

Dedicated I.P. address add-on

Easy to use

Lacks transparency of pricing for business tiers
5.IPVanish VPN
IPVanish manages to stand out in a crowded market despite its shortcomings. Its roughly 1,900 server locations look modest next to our top two picks. Still, IPVanish makes up for that with unlimited simultaneous connections and a low annual price tag of approximately INR 3,945. IPVanish manages its own servers, which is excellent for privacy-focused users. Remember that its plans double after renewal.
What separates IPVanish from the competition is its lack of additional features and, primarily, its lack of a dedicated I.P. address add-on. Without a dedicated IP, IPVanish may not be the best choice for heavy work or business use.
IPVanish excels with its no-nonsense user experience, top-notch security and affordable pricing. It's also available with SugarSync, in case you're looking for online storage.
Who Should Use It: If you're looking for an easy-to-use VPN for personal use, IPVanish is a great option.
inexpensive

Unlimited simultaneous connections

Lacks unique features

No dedicated I.P. add-on
6. VPN Unlimited (aka KeepSolid)
VPN Unlimited, aka KeepSolid, is a New York-based VPN provider that cut due to its compatibility with several platforms—offering discrete apps for various devices—its positive user experience, access to a dedicated I.P. as an upgrade, as well as a subscription plan tailored for businesses.
While it ticks all those boxes, a closer look shows what's separating it from greatness. The standard plan is about INR 4,942 per year to INR 8,236 for three years, leaning on the pricier side compared to its competitors, and it comes with five devices "slots." This system is more rigid than its competitors and requires you to assign each device to a specific slot, and that device will occupy a space regardless of being actively connected to the VPN.
VPN Unlimited offers a seven-day free trial and a 30-day money-back guarantee, so it's worth giving it a shot, even if some of the fine print gives you pause.
Who Should Use It: If you are looking for a robust VPN compatible with all your favourite devices, then you can do much worse than VPN Unlimited.
A Dedicated I.P. address is available

Tailored business tier

Strong privacy features

Wonky device configuration

Price devise upgrades and add-ons

A low number of servers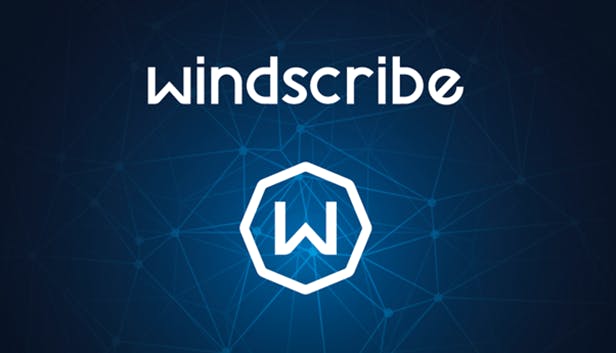 7. Windscribe
Windscribe is one of the best free VPNs on the market, and its paid tier isn't too shabby, either.
Free VPN is not available for Indian users.
The basic paid tier is about INR 742 per month, or 5,684 per year, charged upfront. It grants access to servers in 63 countries.
The basic tier stands out because it allows for an unlimited number of simultaneously connected devices. R.O.B.E.R.T., a customizable ad-, malware- and tracker-blocking tool, is also included.
Windscribe offers static I.P. addresses out of 13 locations but does not have dedicated I.P. addresses.
Who Should Use It: Those looking for security while on a tight budget.
Solid free version

Affordable basic tier

Unlimited number of simultaneously connected devices

Lacks insight into server count

Limited business functionality

8. Hotspot Shield
Hotspot Shield, by far, has the most user reviews out of any VPN analyzed and maintains high user ratings across various app stores and TrustPilot.
With a solid free plan and excellent streaming capabilities, Hotspot Shield has drawn in a vast user base. The free version has strict limitations: a single device slot throttled connection speeds and a 500MB-per-day data cap.
To erase those limitations, be prepared to pay. The paid plan clocks in at roughly INR 7,907 each year, but for a good reason. Premium users can connect five devices simultaneously—including routers— and access Hotspot Shield's spam call blocker, password manager and antivirus protection.
A "family plan" for an additional approximately INR 11,850 per annum includes accounts for 25 members (or teammates or employees) who can also simultaneously connect five devices each. There is no option for a dedicated I.P. address. However, Pango, the company behind Hotspot Shield, offers separate business VPN plans through Twingate.
Who Should Use It: Those looking for a predominantly personal-use VPN that includes a suite of other security services.
Extensively rated VPN

Bundled with an antivirus, spam call blocker and password manager

Expensive

Lacklustre free version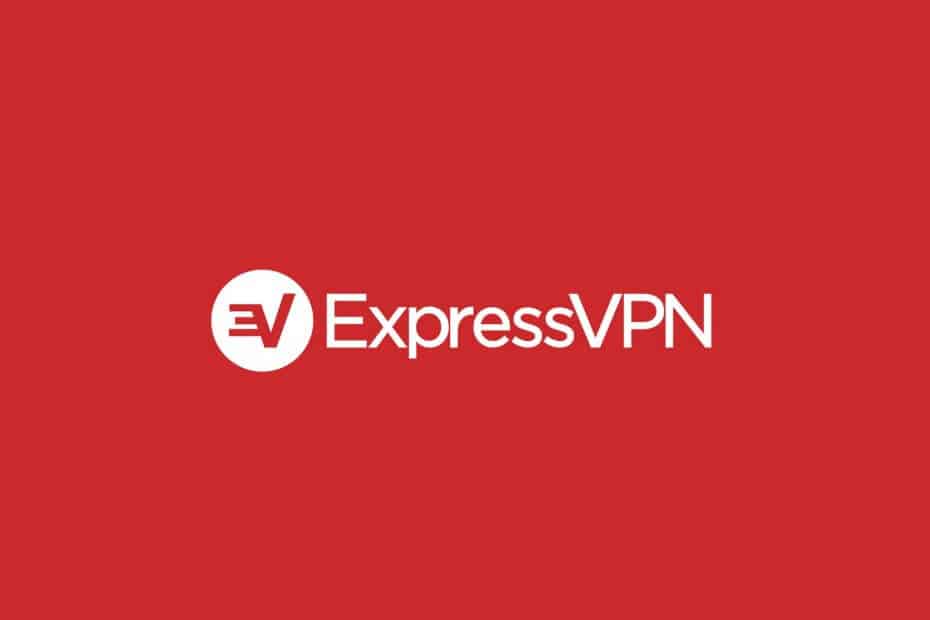 9ExpressVPN 
ExpressVPN is excellent, thanks to its speed, security, and privacy. ExpressVPN your I.P. address and encrypts your traffic so third parties can't see what you're doing. They don't keep activity logs or connections, and a kill switch protects user privacy in case your connection is disrupted. 
ExpressVPN's custom-built Lightway protocol is faster and, more secure, more stable than other open-source protocols. Whether streaming Netflix from a U.S. server or downloading games, Lightway ensures ultra-fast speeds for a great experience on any device.
ExpressVPN is available on iOS, Android, Windows, macOS, Linux, browsers, and many more. What's more, if one encounters any issues, ExpressVPN's 24/7 live chat customer support is there to help.
Pros
Best-in-class encryption and network kill switch help keep your internet activity private.
Unblocks websites and services restricted or blocked in India, like U.S. Netflix.
Ultra-fast and secure servers thanks to custom-built Lightway protocol.
24/7 customer support staff.
Helps keep your I.P. hidden for enhanced online anonymity.
Keeps no logs of your activities or connections.
Cons
More costly compared to other VPNs.
Does not support IPV6.
Ready for routers
With ExpressVPN, you can connect to five devices at once. However, you can protect every device in your household with the ExpressVPN app for routers.
Dynamic I.P. address:
ExpressVPN provides a unique I.P. address every time you connect, making it hard for third parties, such as your internet provider, to track your online activity.
10.Surfshark is one of the best VPNs for India that provides you a fast, secure, and private Internet access. This software offers secure tunneling protocols like OpenVPN and IKEv2. It makes your physical location private and keeps your sensitive data secure.
It is one of the best India VPNs that allows apps and websites to bypass the VPN blocks. You can protect your identity by hiding your real IP address. It does not log your IP, WebRTC, and provides DNS leak protection.
Surfshark is a VPN that allows P2P connection via VPN on certain servers. This is one of the best VPN services in India that can block unwanted websites without any hassle. It enables you to share your IP address with other people on the same server. This fast-speed India VPN also enables you to bookmark your favorite locations for future use.
Pros
Offers secure and anonymous browsing.
Supports a wide range of apps.
This India VPN has good customer support.
Offers ideal server connection speed.
Enables you to keep your data private using the 256-bit AES encryption technique.
This VPN works well to bypass your location without detecting Proxy.
Cons
It does not offer access to the Tor browser via VPN.
This software has a complicated setup process.
Weak social media presence.
Unlimited devices:
Surfshark allows you to install and connect VPN to unlimited devices. The good thing about this application is that you can add more than 10 devices at one time. Moreover, the price of this VPN is also less compared to other Virtual Private Network Apps. Therefore, it is beneficial for you to use this VPN for any device of your choice.