Virtual worlds like the one of Roblox are similar to real-world societies. You have to work hard and smart to establish your identity, and appearance matters a lot. Fortunately, if you know how to create a Roblox character and how to customize it, things get a lot easier. That's why we are here to cover everything you need to know about Roblox avatars. From getting unique items to uploading custom clothes, we have covered it all here. But that is only possible if you have a Roblox account. Use our guide to quickly create a Roblox account for free if you don't already have one. Once that's done, it's time to create and customize your Roblox avatar to level up your game.
Create a Character in Roblox (2022)
Do keep in mind that our guide only covers the customization options within the Roblox app. But if you wish to push beyond the game's restrictions, you should try Roblox Studio to build custom 3D characters. With that said, use the table below to explore various Roblox character customization options freely as per your interest. There's no requirement to customize one item before the other.
How to Get Robux on Roblox
Roblox requires the players to pay for using some of the customization options, including uploading their own skins. Moreover, some of the cool clothing items in their marketplace are also behind a paywall. That's why you need to buy and keep Robux, Roblox's in-game currency, in your account. So let's learn how you can buy Robux.
How Much Does Robux Cost
As of May 2022, you can get 80 Robux for $0.99. But if you choose to buy the Roblox premium subscription, you can get 450 Robux every month for just $4.99. This subscription also unlocks other premium content and exclusive experiences.
Buy Robux on Roblox on Any Device
Follow these steps to buy and add Robux to your account using the Roblox website:
1. First, open Roblox's official website and click on the coin icon (available to the left of the settings icon) in the top right corner. Then, you need to choose the "Buy Robux" option.
2. Then, on the "Buy Robux" page, choose between the subscription or the one-time purchase option.
3. Finally, you have to pay for your chosen option. Roblox accepts credit cards, debit cards, PayPal, and Roblox gift cards. If you want more payment options, you can choose the "Other" option to use payment wallets, banking options, and more. The payment options can vary depending on your country.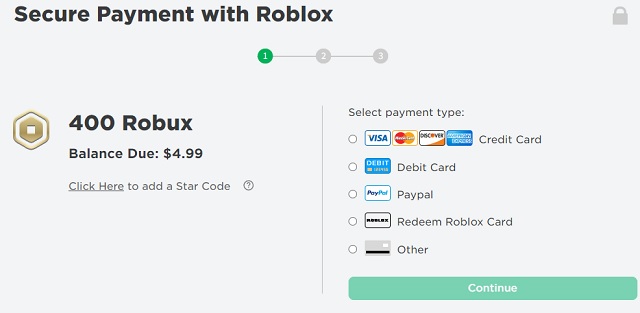 How to Customize Your Roblox Avatar on Windows and Mac
Learn to create your custom Roblox character on your Mac or Windows computer. You can download the official Roblox app for Windows (Free) and Mac (login and try downloading a game on Mac to get the DMG installer) using the links here. Then, move to the steps below:
1. To begin, launch the Roblox app and click on your avatar icon in the left sidebar. You can also edit your avatar on the official…