Thanks to the rapid evolution of technology, devices now play a bigger role in people's lives. Smartphones can help users with anything from online shopping and booking rides to ordering groceries. Gadgets like the Apple Watch can even help users track health data in real-time. The device is so effective that medical professionals use its data to provide higher-quality treatment.
Technology has even helped improve the work landscape. In particular, the internet made it significantly easier to skip the typical 9 to 5. Websites like Facebook, eBay, and Care.com, have made freelance opportunities more accessible, as a result boosting the gig economy in the United States. As technology developed, more freelance platforms appeared on the market, helping workers gain personal and financial freedom.
iOS developers have created many tools that help freelancers with day-to-day tasks, be it looking for gigs, contacting clients, or taking notes. Below, we've listed some of the most helpful iOS apps for freelancers.
Upwork
Just last month, TIME Magazine included Upwork in 2022's list of the '100 Most Influential Companies'. TIME's list commemorated the businesses that made the biggest impact on the world that year. As the world's leading work marketplace, Upwork earned its spot by building a platform that connects independent talent with clients, empowering professionals to complete work on their own terms. Freelancers can use Upwork's mobile app to easily find work.
HoneyBook
The HoneyBook app is a financial experience and client management platform that aims to help freelancers and small business owners stay organized. The platform includes everything from billing and contracts to client communication features. Freelancers can use HoneyBook to streamline communication with clients and potential leads.
Clockify
The Clockify app is a time management tool that lets you track hours worked across projects. No need to install intrusive productivity management software on your desktop — with Clockify's timesheet, you simply log your hours and customize time entries to describe the tasks you completed. It's a useful tool for freelancers that get paid by the hour.
Evernote
Need to take notes on the go? Evernote has you covered. The note-taking app Evernote has been a leader in productivity software since its release in 2008. On Evernote, users can put notes, to-do lists, reminders, and documents all in one place. As a cloud service, Evernote can sync your files to any device you own. The Evernote app is a useful tool for creative professionals who want to keep their ideas and projects organized.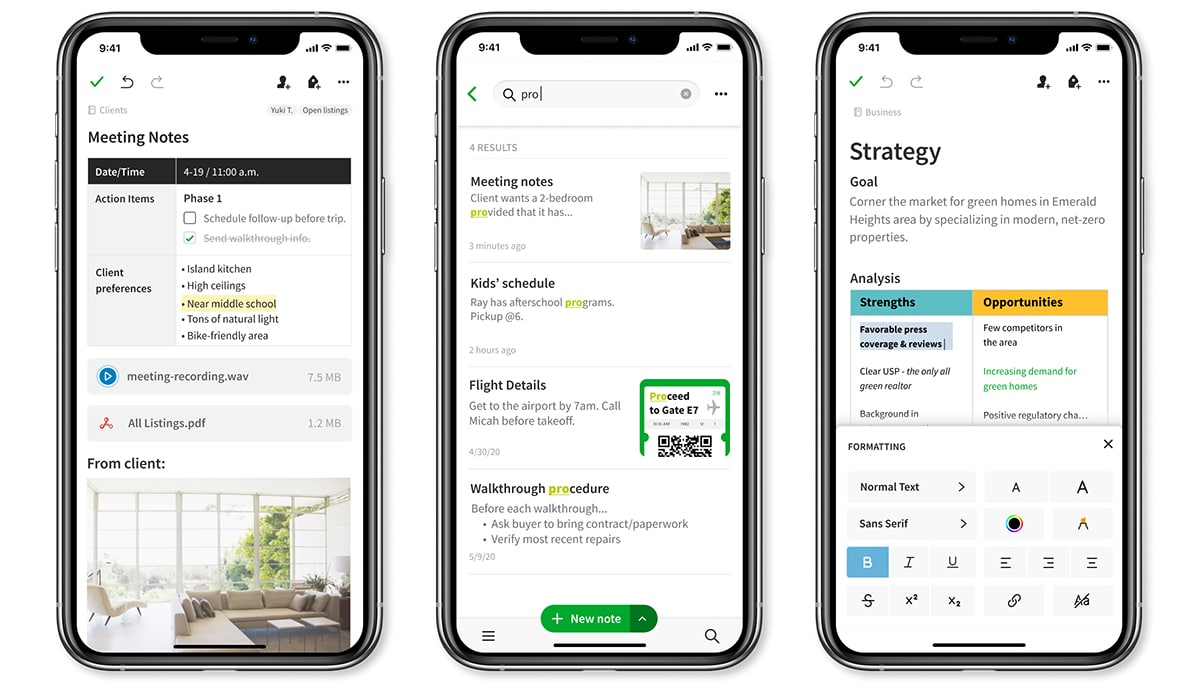 PayPal
Peer-to-peer payment apps have become extremely popular among younger generations. Studies by Nerdwallet show that about 97% of millennials and 87% of Gen Zers use peer-to-peer payment apps. Of them, there's none more popular than PayPal.
The biggest advantage of PayPal for freelancers is that it allows international transactions. If you have clients living abroad, you don't have to worry about setting up a bank account in their country. Instead, you can simply accept their payments through PayPal.

In the past few years, technology has significantly improved the employment landscape. From work marketplaces like Upwork to payment solutions like PayPal, tech tools give professionals the freedom to pursue independent work and not be limited by 9 to 5 jobs.