This extraordinary gift of support from Cadbury and Wolves means that five independent businesses will receive the marketing audience that might otherwise be out of reach.
Coordinated by Enjoy Wolverhampton BID, Cadbury selected five businesses that had been impacted by the pandemic and that could really benefit from a boost in trade.
As part of this, the Wolves FanZone for this Saturday's Premier League fixture against Aston Villa will feature a 'spin the wheel', allowing fans to have the chance to win gift cards to shop at locally based stores and some tasty prizes from Cadbury.
In addition to this, by registering their email to have a go on the spin the wheel, fans will automatically be entered into a raffle for the chance to win either a signed shirt, signed football, £100 Enjoy Wolverhampton Voucher Gift Card or a Cadbury Hamper*. Winners of these prizes will be contacted via email after the fixture.
Along with this, businesses are being provided with the opportunity to display their adverts on the FanZone screen and talk about their businesses.
Cherry Shine, director of Enjoy Wolverhampton BID, said: "We can't thank Cadbury and Wolverhampton Wanderers enough for the support for our independent retailers.
"These businesses are the life and soul of our city, we need to make sure they continue to thrive. Working with such an incredible global brand in Cadbury and with the support from the team at Wolves it's been amazing to offer this support to help five fantastic local businesses."
See more about each of the Wolverhampton businesses below:
Lisa Milner Hairdressers, Darlington Street
First established in 1995 and then rebranded as Lisa Milner in 2020, they have been a busy, successful salon for more than 25 years.
Offering a wide range of professional hair services, they pride themselves on excellent customer service in order to make everyone feel welcome and special.
Hairdressing as an industry has been really affected by the pandemic, it has taken time for customers to build their confidence back.
As most of the hairdressers that work in the salon are season ticket holders at Molineux and adore the Wolves, Lisa Milner hairdressers will offer 15 per cent off for anyone that shows a Wolves season ticket in store until 30th June 2022!
Flowers in the City, Queen Street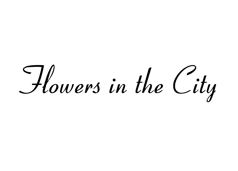 Based on Queen Street, at the heart of the city centre, Flowers in the City offers a wide range of fresh flowers and plants, including unusual and exotic varieties.
They specialise in custom, modern and traditional flower designs for all occasions, including weddings, funerals, birthdays, new baby, congratulations, anniversaries, corporate events, as well as supplying local businesses with their floral needs. They can also add helium balloons, delicious chocolates, cuddly toys and beautiful vases to compliment orders.
Floristry was affected by the pandemic restrictions, but customers adapted and started to place orders over the phone – making that special delivery of flowers mean more to people that were unable to see each other 'in person'. You can either visit them in store or have them delivered to your door via their Interflora network.
Blooms Menswear, Darlington Street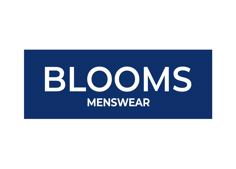 For over 60 years, Blooms Menswear has been selling great quality menswear but the pandemic has been hard hitting especially with long closures for retail and some of their loyal clientele have been slower to return due to consumer confidence levels only just building.
Over the years, they've built up a strong reputation offering good value for money. They have a wide choice of formal clothing and casual wear, available from standard sizing all the way up to 6XL. 
As a long serving staple of menswear in Wolverhampton, Blooms offers award winning customer service. Led by Tom Vater, the Blooms team are renowned for their attention to detail. 
Markie's Barbers, Victoria Street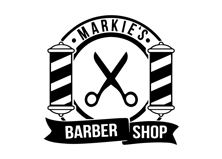 All of the team, including Markie himself, attend Wolves matches regularly. Established in 1999, Markie's Barbers attracts Wolves players who pop in on a regular basis for a fresh trim.
Markie's specialise in micro strands, weaving, flat bonds, strongest links and micro beads, micro track, express extensions, Brazilian braids, lace frontals, hair replacement, ear piercing, relaxer and so much more. With 25 years plus in the city centre and 10 barbers, they welcome everyone.
With restrictions in place throughout the pandemic, Markie and the team are only now seeing customer levels returning and hope that the city centre public realm improvements will make significant improvements to the city centre and bring additional trade.
Earls, North Street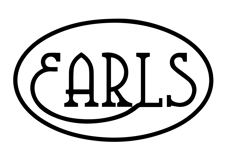 Earl's motto is "Eat Better!" and all their products are prepared from scratch every day by chefs in their state-of-the-art kitchen. Using locally sourced products where possible, no additives or preservatives, they are also proud to boast a five-star food hygiene rating.
Earls offers breakfasts, salads, hot pasta, sandwiches, toasties, paninis and jacket potatoes with an amazing range of fillings to choose from, not to mention their choice of cake deserts!
Trade has been hit hard by the pandemic especially with people being asked to work from home. With catering for meetings and office workers dropping to an all-time low, it's made a huge impact on their business.
Having adapted their business to offer takeaways and deliveries, Earls are keen for offices to be filled again and for the steady stream of lunchtime customers to return. Earls will be offering 15 per cent off burgers and Mexican food until the end of the season if a Wolves season ticket is shown in store.
* Please note, all those who take part in the spin the wheel raffle must be over the age 18. Winners will be contacted by email after the fixture.
!function (f, b, e, v, n, t, s) { if (f.fbq) return; n = f.fbq = function () { n.callMethod ? n.callMethod.apply(n, arguments) : n.queue.push(arguments) }; if (!f._fbq) f._fbq = n; n.push = n;
n.loaded = !0; n.version = '2.0'; n.queue = []; t = b.createElement(e); t.async = !0; t.src = v; s = b.getElementsByTagName(e)[0]; s.parentNode.insertBefore(t, s) }(window, document, 'script', 'https://connect.facebook.net/en_US/fbevents.js');
fbq('init', '831400407805657'); fbq('track', 'PageView');